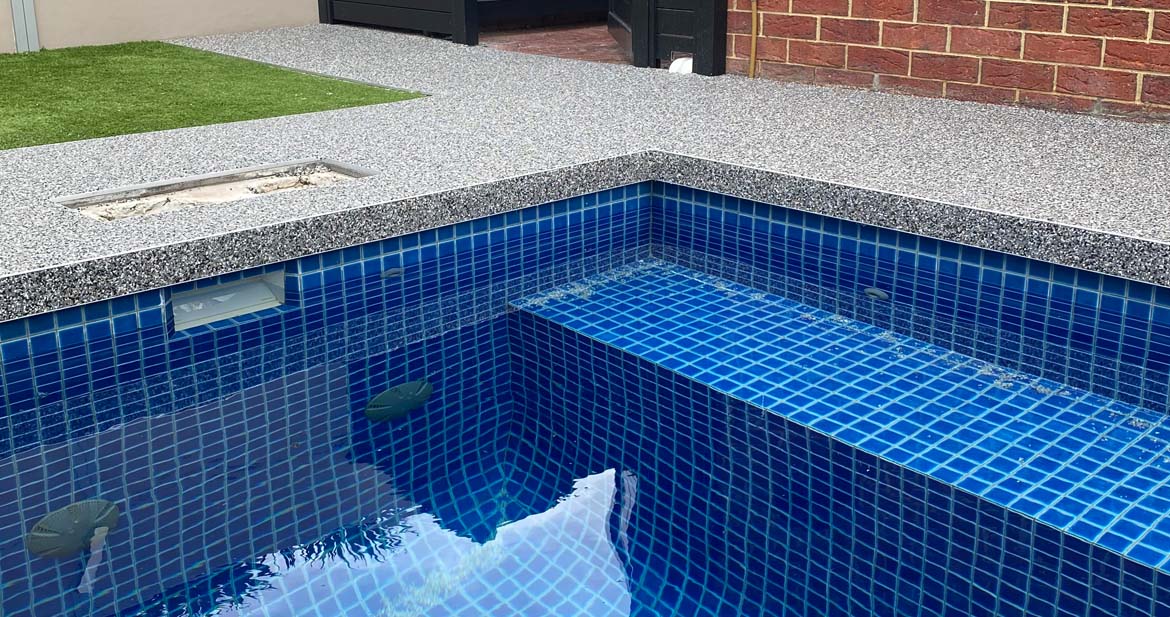 Slip-Proof Pool Paving Surrounds in Melbourne
If you're lucky enough to have a swimming pool in Melbourne, you know that the surrounding area is vital to your outdoor space's overall aesthetics and safety. That's where pool paving comes into play. In this article, we will explore the world of slip-proof pool paving surrounds in Melbourne, focusing on the advantages of using natural stone carpets.
Benefits of Pool Paving Surrounds in Melbourne

Eco-Friendly
Choosing the suitable pool paving material can positively impact the environment. Opting for eco-friendly materials ensures that your outdoor space remains in harmony with nature.
Versatility
Pool paving comes in various styles, colors, and textures. This versatility allows you to create a unique and personalized look for your pool area that matches your aesthetic preferences.
Value Addition
Investing in high-quality pool paving enhances the beauty of your outdoor space and adds value to your property. It's a wise choice for homeowners who want to maximize their property's worth.
Easy Repairs
Accidents happen, and sometimes pool paving may get damaged. The good news is that most pool paving materials are easy to repair, ensuring your pool area always looks its best.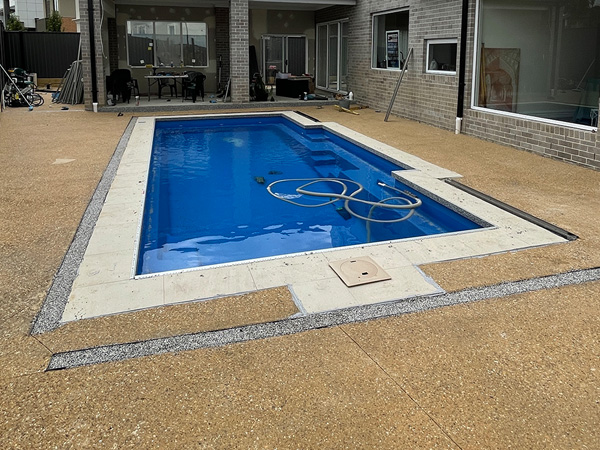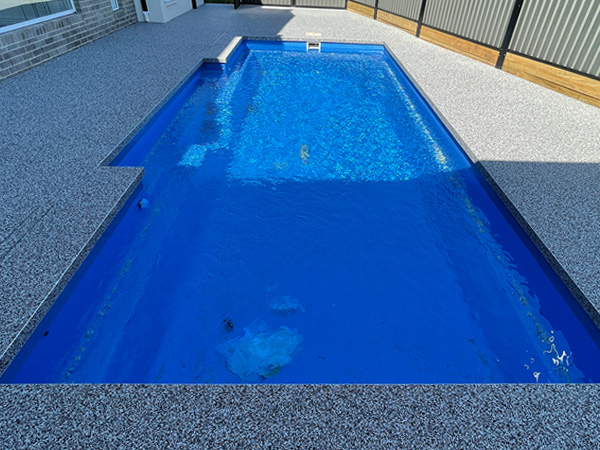 Slip-Proof Pool Surrounds Paving
Safety is a top priority when it comes to pool areas. Slip-proof pool surround paving materials are designed to provide excellent traction, reducing the risk of accidents, especially around a wet pool deck.
Visually Appealing Swimming Pool Surrounds Paving
Pool areas should be not only safe but also visually appealing. The right pool surrounds paving can transform your place into a stunning oasis you'll love spending time in.

UV Resistant Pool Surrounds Paving
Melbourne's sun can be harsh, and UV rays can cause damage to many materials. UV-resistant pool surround paving is designed to withstand prolonged sun exposure without fading or deteriorating.

Permeable Poolside Surface
Water runoff can be a concern around pools. Permeable poolside surfaces allow water to pass through, reducing puddles and providing a more comfortable and safe poolside experience.
Highly Durable Swimming Pool Surrounds Paving
Durability is essential for pool surround paving, as it needs to withstand constant use and exposure to the elements. Highly durable materials ensure your investment lasts for years.
Why Choose Natural Stone Carpets for Pool Surrounds
Now that we've explored the various aspects of pool surround paving let's delve into why natural stone carpets are an excellent choice for your Melbourne pool area.

Unique Design
Natural stone carpets offer a one-of-a-kind design for your pool area. The natural variations in the stone's colour and texture create a unique and visually striking surface that stands out.

Low Maintenance
Maintaining your pool area should be a breeze. Natural stone carpets are known for their low maintenance requirements, making them a practical choice for busy homeowners.

Durability
Melbourne's weather can be unpredictable, but natural stone carpets are up to the challenge. They are highly durable and can withstand the city's diverse climate conditions.

Slip Resistance
Safety is paramount around the pool. Natural stone carpets provide excellent slip resistance, ensuring you and your guests enjoy the pool area without worrying about slips and falls.

Cool Surface
On scorching Melbourne summer days, you'll appreciate the coolness of natural stone carpets underfoot. They remain comfortable even in high temperatures.

Colour Variations
Natural stone offers a wide range of colour options, allowing you to choose a palette that complements your outdoor space perfectly.

Longevity
Investing in natural stone carpets is a long-term solution. They have a long lifespan and can withstand the test of time.

Resistant to Pool Chemicals
Pool chemicals can be harsh on surfaces, but natural stone carpets resist these chemicals, ensuring they retain their beauty over time.

Timeless Appeal
Natural stone has a timeless appeal that always goes in style. Your pool area will always look elegant and sophisticated.
In conclusion, when it comes to pool surrounds in Melbourne, natural stone carpets are an excellent choice. They offer a unique design, low maintenance, durability, slip resistance, and a perfect surface—all while enhancing the overall aesthetics of your outdoor space. Whether lounging by the pool on a hot summer day or hosting a poolside gathering, natural stone carpets provide the perfect foundation for a beautiful and safe pool area.
Frequently Asked Questions
What makes natural stone carpets slip-proof?
Natural stone carpets have a textured surface that provides excellent grip, making them slip-proof and safe for pool surrounds.
Are natural stone carpets suitable for all pool designs?
How do natural stone carpets contribute to eco-friendliness?
Can I install natural stone carpets myself?
What is the maintenance like for natural stone carpets?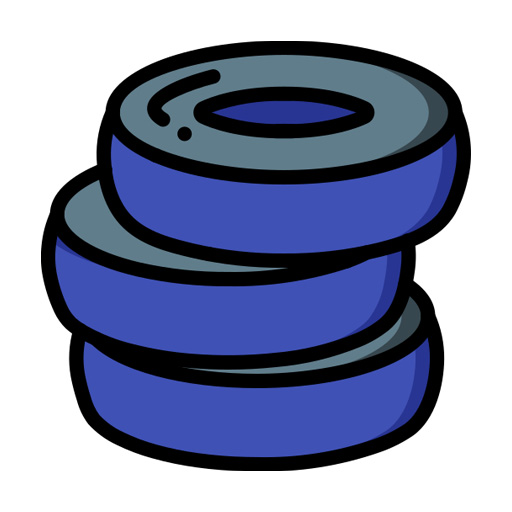 Please share your project information, and we will create a complimentary estimate for you.
Feel free to connect with us on our social media platforms to stay updated on our most recent projects and updates.